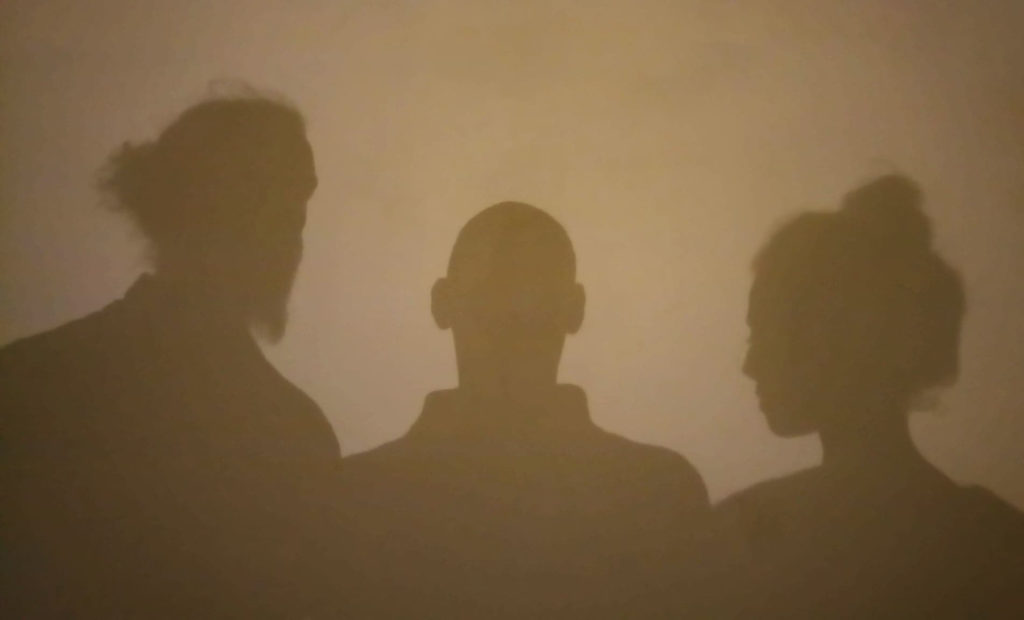 Chaosmos ∞ is a grassroots artspace founded by the Vandaloop collective in the sky above Exarcheia, Athens – now infinitely expanding …
Celebrating symptoms, chaos and diversity, Chaosmos challenges the boundaries between fine art and rave, between visual arts and sound, screenings and talks, offering a space which encourages deep conversations, sharing, gatherings, collectivized experience and awareness!
Chaosmos hosts researchers and artists focusing on post-apocalyptic art and mysticism, experimental sound and site-specific large-scale installations.

~~~
Vandaloop collective realizes site-specific, nomadic exhibitions at large-scale extreme spaces, interacting each time with the issues of the local community which is located around those spaces. The collective was founded in 2016 in Berlin.

Their practice is based on interdisciplinary research, re-conceptualizing myth, vertigo and mystery in the contemporary urban context. Using beer cans, plastic bags and other artefacts found in the streets, they create post-apocalyptic atmospheres that relate remnants of the past to imagined future potentials.
Contact: info ät chaosmos dot zone
~~~
Read our interview with THE TEΛOS SOCIETY in Educational Heurism III, January 2022: