HYBRIDS is a public intervention at Exarcheia square in Athens that took place in terms of the collective project love & politics Athens #5 and the collective performance of the site-specific installation Trash Temple.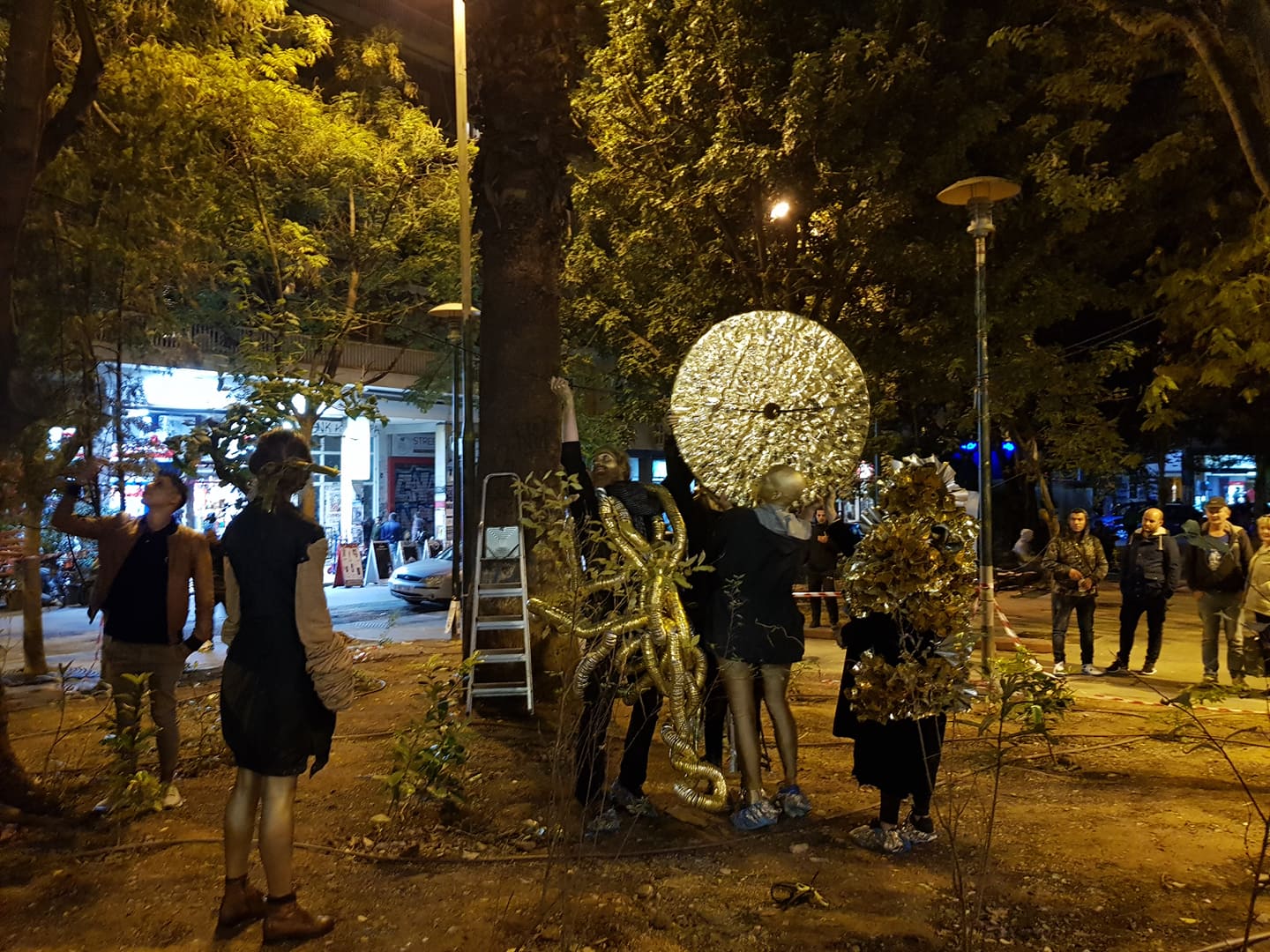 As part of the Alchemical Mysteria festival which was realized inside the site-specific installation Trash Temple at the grassroots artspace Chaosmos_/79Au in Exarcheia, the collective performance HYBRIDS started as a performative walk inside the large-scale installation -with Hybrids as extended parts of the installation- and expanded to the public space, till Exarcheia square.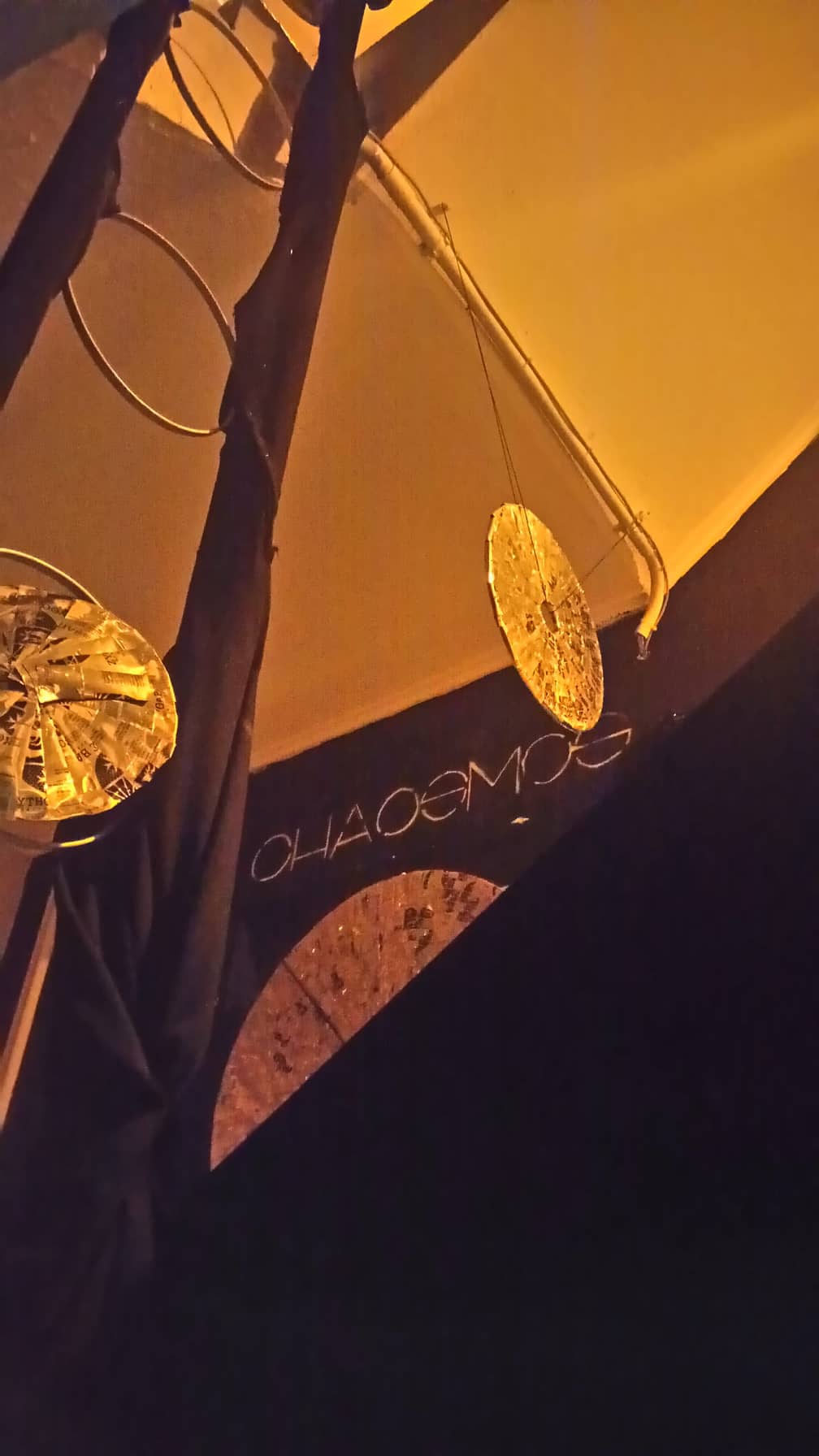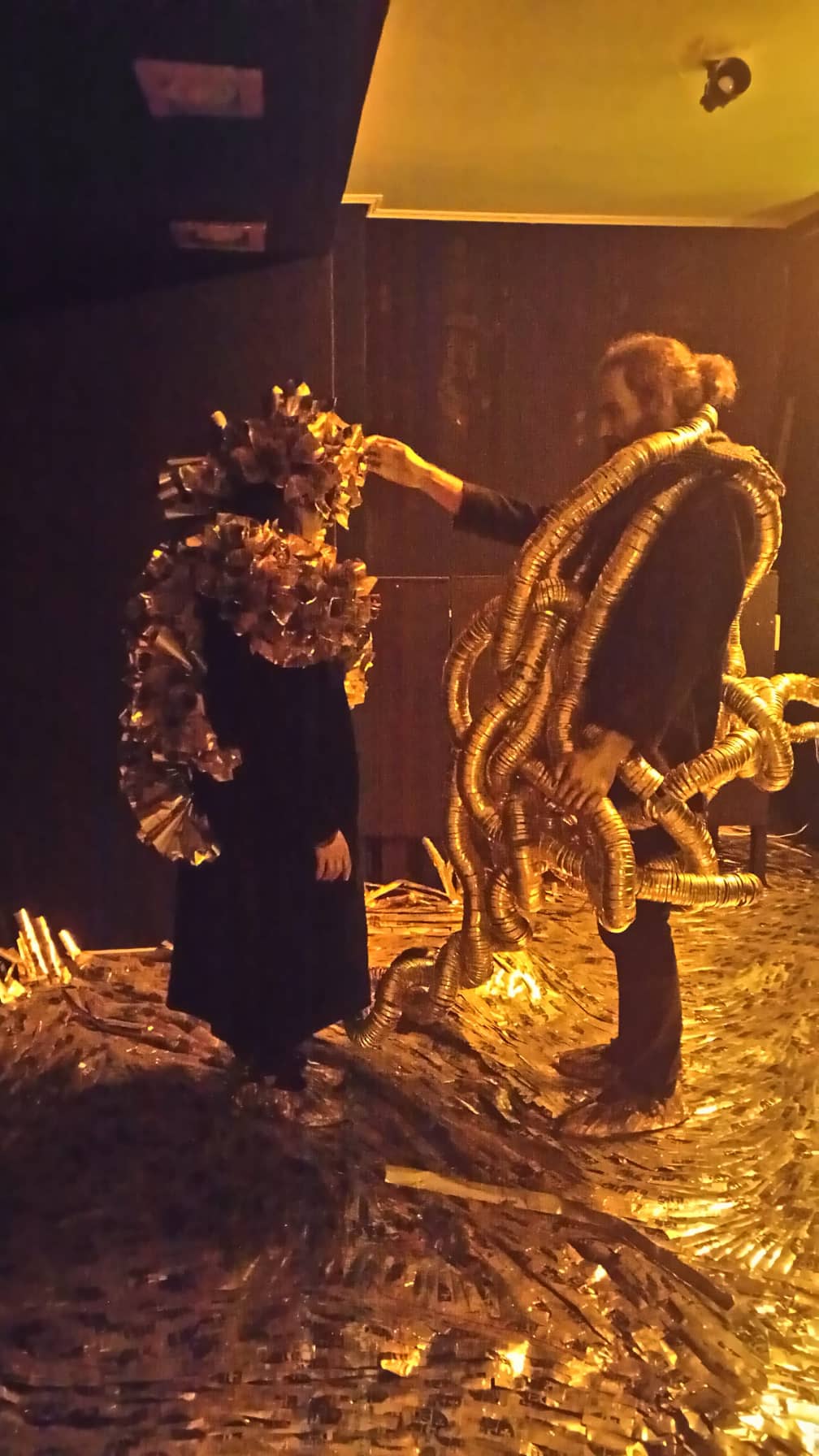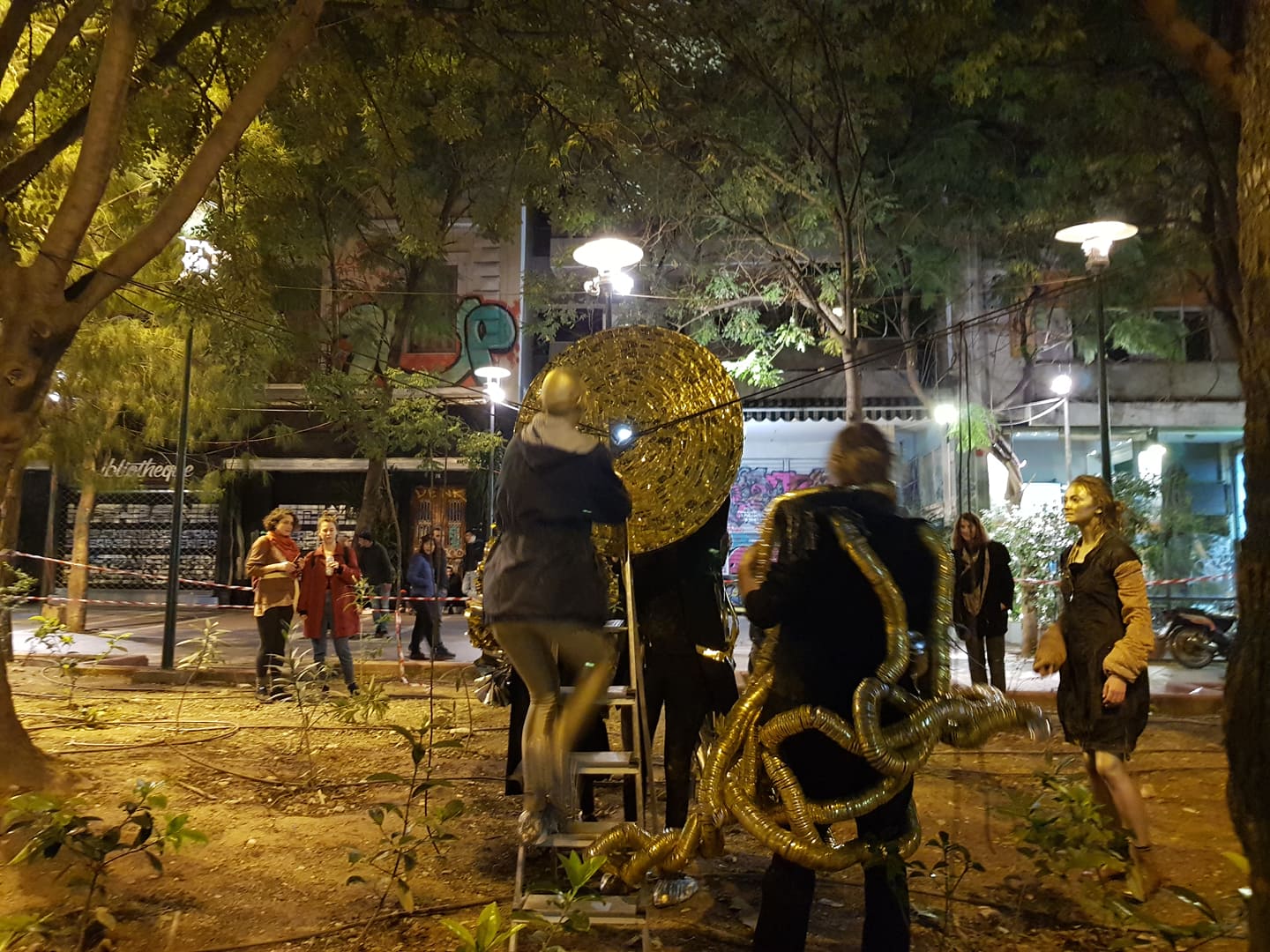 Focusing on the culturally diverse district of Exarcheia and on the current issues of the city, HYBRIDS was the final exploration of the collective project love & politics in Athens. A collective performance and a public intervention with Małgorzata Suś, Katarzyna Wojtczak, Hannes Schumacher, Katerina Rotoli and Evgenia Giannopoulou.
Exarcheia is a semi-autonomous neighbourhood of Athens where people of the most diverse cultural and social backgrounds try to coexist. After the eviction of Exarcheia's squats that were providing homes for refugees, Exarcheia square remains a symbol for the ongoing resistance against the growing homogenisation.