While research-traveling through Portugal, we spent three weeks at Tribojam Community in Alentejo where we sketched a spiral garden and collectively recorded a rewilding song.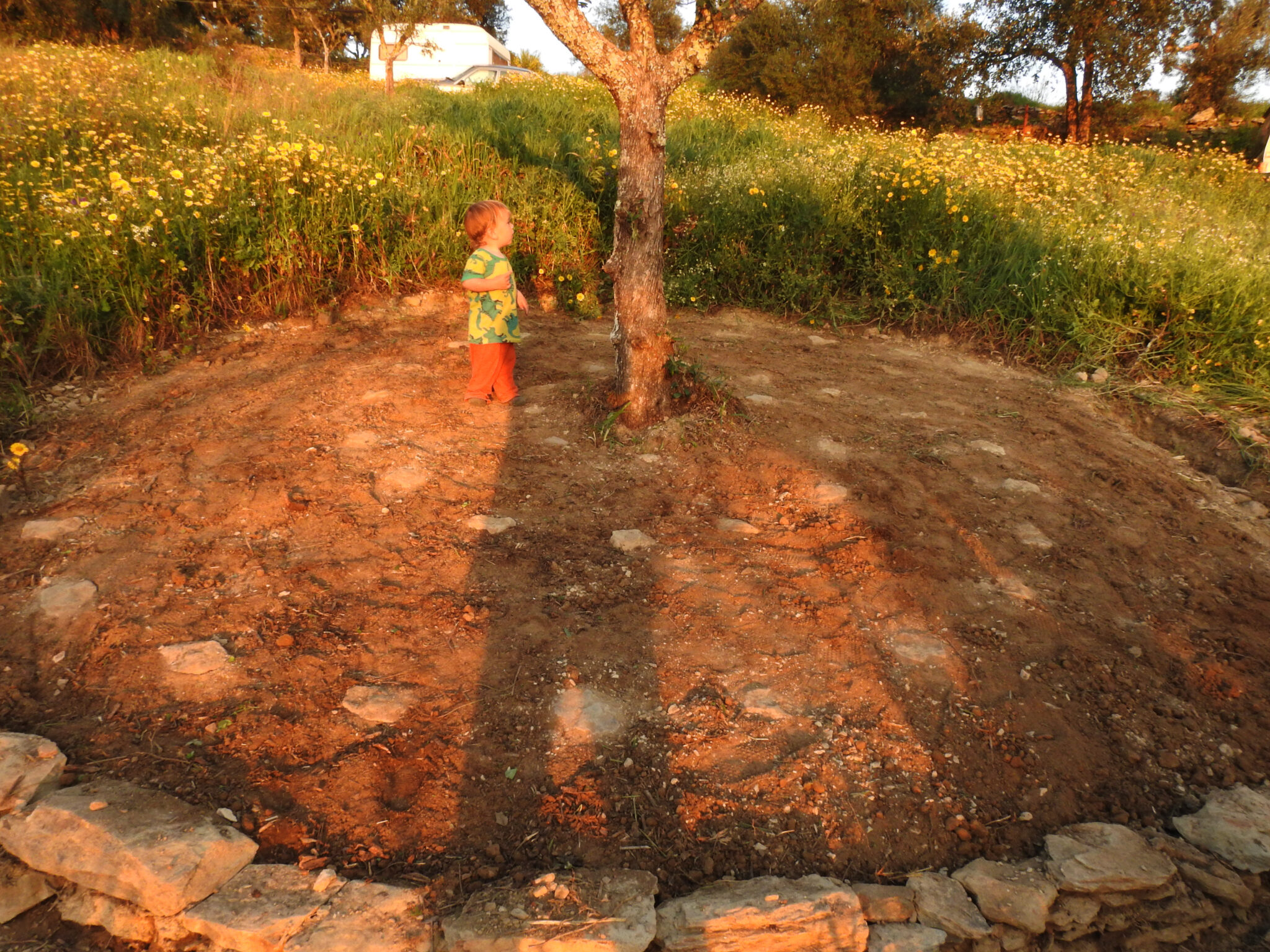 Tribojam is a self-organised community that values shared living and personal growth, experimenting with eco technology and permaculture for more sustainable futures, not least making space for multicultural encounters through collective composing and improvised music. Getting involved in the sound production and music making in a well equipped recording studio, we became part of the sound by exploring a selection of unique instruments to finally co-create a song (to be uploaded soon). Each day we were juggling between experimental music, land art creation and permaculture gardening.

To initiate the spiral garden, we gathered in situ for a regenerative act of radical imagination and deep listening. This time, sonic vibrations would blossom from the soil, merging with experimental harvest songs for olive trees and sound recordings from the natural surroundings of Tribojam.