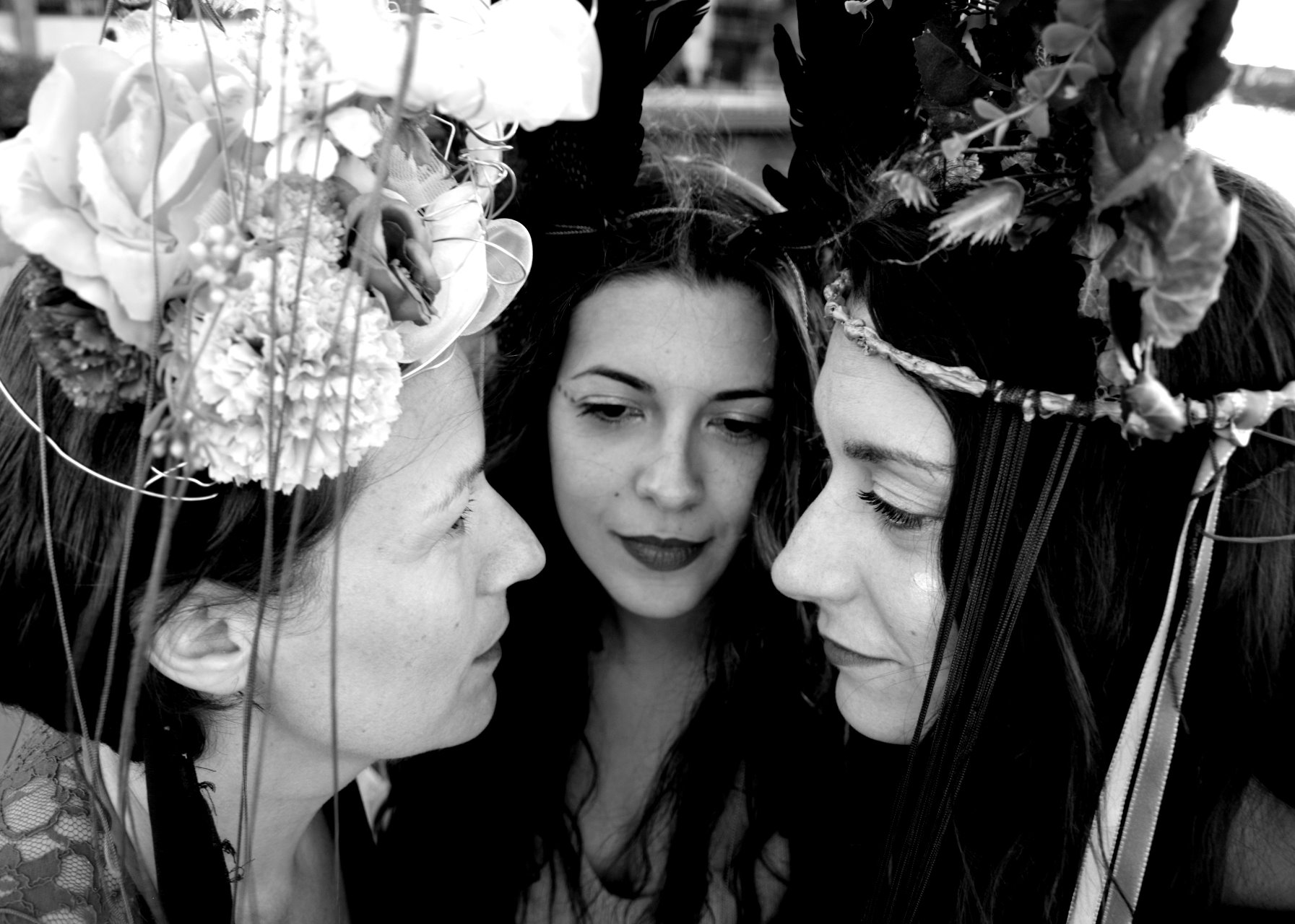 Through the aesthetics of Greek music, three women carry the sonic diversity of Greece with their voices and instruments. The musicians, who have a connection with traditional, as well as improvised music, interpret songs of the tradition and radiate the original atmosphere of the songs in a new context. Wild and dreamy soundscapes drawing inspiration from traditional Greek music developed through the technique of free improvisation, blending with the actual songs and dances.


Songs and dances from all over Greece.
Bainduska from Thrace, Karsilamas from Macedonia, mourning songs from Epirus, healing melodies from the islands, immigration songs, Syrtos from Crete and finally the incomparable colour of the love songs from Istanbul and Asia Minor.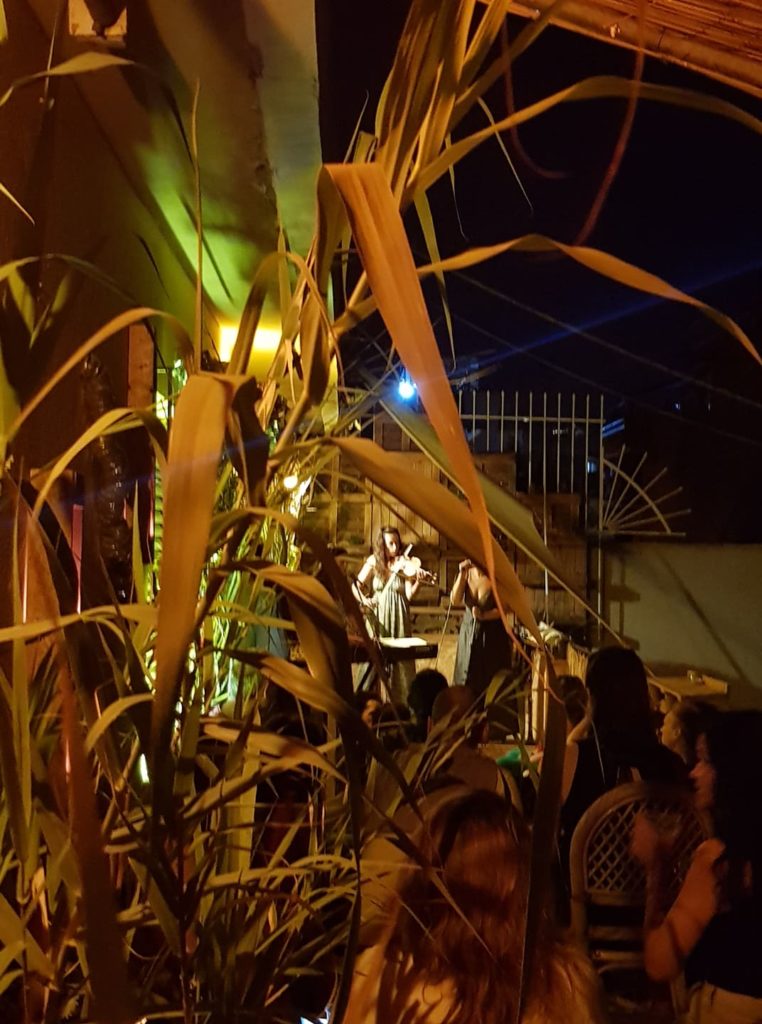 Maroulita de Kol | voice, keys, percussion, electronics
Penelope Gkika | violin, electronics
Evgenia Pantazoglou | Greek bag pipe, clarinet, flute
Penelope Gkika and Maroulita de Kol (Greece) have been collaborating musically over the last six years in projects with a wide range of genres and aesthetic approaches. Worth mentioning is the extensive research done by them on the aesthetic, the origin, the purpose and the representation of traditional Greek music through their band Reverse Mode, the ensemble Kompania and various other projects and performances related to this music. In 2018, they met Evgenia Pantazoglou (Greece), who enriched the ensemble with an inherently traditional instrument, the Greek bag pipe, and the clarinet. Together they share a common vision of aesthetic and intention.